Home | In the Community | An exciting partnership with Earthwatch
An exciting partnership with Earthwatch
Earthwatch Europe and Royal Bank of Canada announce a new partnership to safeguard the quality and supply of freshwater in Europe
RBC is pleased to announce our new and exciting new partnership with International NGO Earthwatch Europe, which aims to connect local communities and help water research quality across urban lakes, rivers and streams and promote responsible water use

March 22, 2019
The two-year partnership will expand Earthwatch's highly successful FreshWater Watch programme to three European capital cities: Luxembourg, Paris and Dublin.
Urban freshwater bodies, such as lakes, rivers and streams, are an essential feature in cities worldwide, supporting an extraordinary diversity of life and delivering vital services. However, rapid population growth and increasing urbanisation are threatening their health. To improve the resilience of the world's water resources, and the urban populations that depend on them, greater understanding is needed about these ecosystems and the most effective measures for their protection.
Through FreshWater Watch, Earthwatch will train local employees from RBC, as well as volunteers from local communities, as 'citizen scientists', equipping them with the research skills to help collect scientific data on water quality, pollution and resilience. Earthwatch will then analyse the data gathered and develop a detailed picture of urban water bodies, filling data gaps and providing useful recommendations to enable better management of water resources by city authorities.
Steven Loiselle, Senior Research Manager at Earthwatch, said: "Earthwatch is delighted to be working with RBC on this initiative. Freshwater is critical to life on earth, yet this natural resource is in crisis. By engaging local communities, as well as RBC employees, in hands-on scientific research, we can develop a better understanding of the threats to freshwater in Europe and the most effective measures for protection." As major European capitals, each of the three cities are affected by rapid population growth and increasing urbanisation.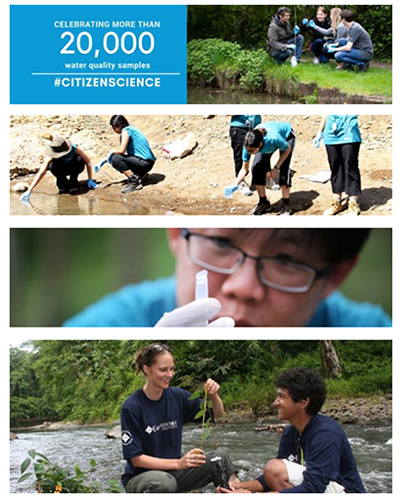 Luxembourg has experienced a large population increase over the past 20 years, leading to an increase in built up areas and pollution, negatively impacting biodiversity and water quality. While monitoring systems are in place for the main rivers, there is little research into the stream network, which provides the majority of the water volume and plays a significant role in the overall freshwater ecology.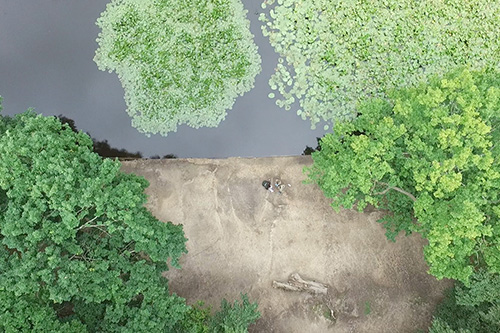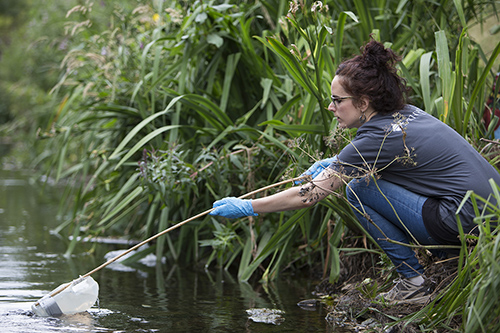 Paris is one of the densest cities in the world with a population of 2.2 million people living within just over 105km2. As such, the River Seine and many of Paris' lakes and ponds have been heavily impacted by urban activities and the loss of green buffer areas. This has resulted in degradation and water pollution including heavy metals, nutrients, sediment, and plastics. The fast approaching challenge to make the Seine swimmable for the 2024 Olympics remains a major objective.
Dublin's rivers conditions are being compromised due to changing land use. These changes have had major impacts on the use of these rivers for recreation and drinking water supply. Efforts have been made to reverse this trend, but knowledge gaps remain regarding the efficacy of these actions and the long term management of these vital ecosystems.
The partnership announcement follows RBC's successful Blue Water Project, a 10-year global charitable commitment to help provide access to drinkable, swimmable, fishable water.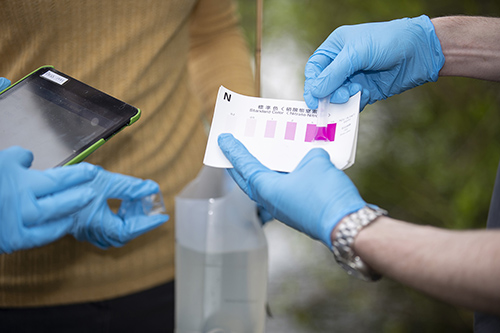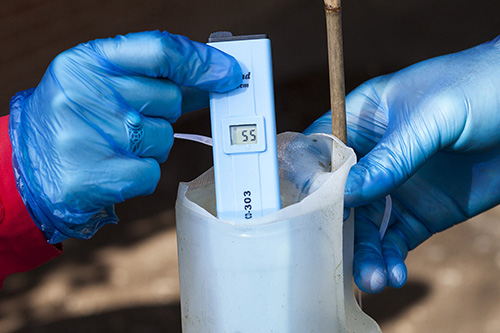 "RBC is delighted to be partnering with Earthwatch to help improve and sustain water quality and ecosystems in key capital cities in Europe. We are proud to support Earthwatch's global research and educational initiatives in Dublin, Luxembourg and Paris which reinforces RBC's ongoing commitment to the environment." – Anouschka Elliott, Global Head of Marketing & Brand, RBC Investor & Treasury Services
The collaboration will also involve leading local scientific research institutions: University of Luxembourg, Ecole des Ponts ParisTech, and Dublin City University.
More details on taking part in FreshWater Watch will be forthcoming. In the meantime, visit freshwaterwatch.thewaterhub.org for more information.